Trial Preparation Webinar with Tobias Oleynik

How we managed to win the SV BSP 2 x times in Germany, became in 3rd place of the FMBB and made the highest obedience with 98 points on a World Championship.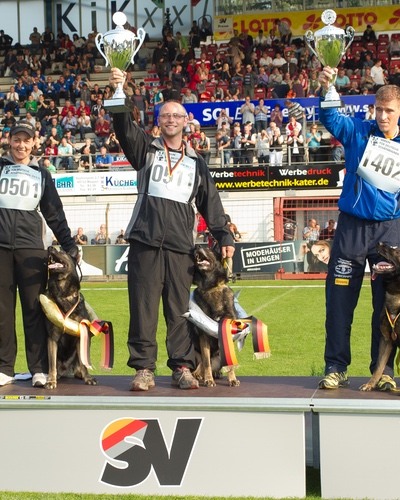 What You Will Learn On The Webinar...
Prepare your dog for upcoming trials or competitions. Is your training running like clockwork, and the moment you enter the field its is just not YOUR dog?!

To teach a dog an exercise, we are using helping tools such as a clicker, a leash, a stick a ball dropper; you name it. I think we are world champions in building in help, and at the same time, we are terrible in fading them out. As a matter of fact, when you enter a trial field, there is no ball, there is no clicker, there is nothing but you and your dog. In this section, we are going to show you how to prepare your dog for trial.


The main part of the webinar:
CMS - Conflict Management System
RESERVE YOUR SPOT!
WEBINAR REGISTRATION
Before registering please confirm that you:
Register For The Webinar
* we will not spam, rent, sell, or lease your information *