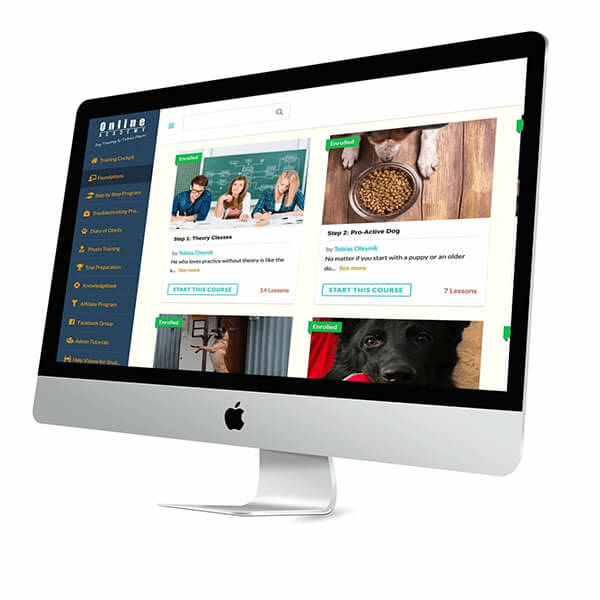 Full Monthly Membership for only $60 per month
$60.00 / month with a 5-day free trial
Browse for 5 days trough the entire Online Academy
for FREE and check out if you like it.
– Tracking, Obedience & Protection Work
– Theory Classes
– Physio Training
– Shaping Course
Over 1100 videos in more than 60 courses!
*Please note that if you don't cancel your free trial membership within the first 5 days, we will start to charge you the monthly membership fee. We will not do a refund, in case you missed to cancel.