IGP ONLINE Dog Training
JUST GOT WAY EASIER.
(at least according to the dog handlers we have helped so far...)
A Clear Path for IGP Sport
Instead of giving you pieces and bites, we provide you with a complete training system from A-Z. The success stories speak for itself! 3 x Winner of the SV BSP in Germany, Vice World Champion of the WUSV, 3rd place of the FMBB, Norwegian Champion, Dutch Campion...just to name a view of them!
This is what students say about us...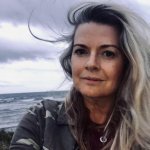 "I am in shock that an online course can be so good, thank you, super fantastic!"
Sofia Edman

"Super online training school! Real training scenarios with no hidden pieces! What you see is what it is; mistakes, problems, solutions and progress! I like it (y)"
Brigitte Versterre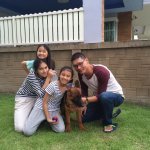 "I can not believe training dog online is work, but Tobias show me it is really work. Super clearly explain about the facts and results. Studies Step is easy to follow. I will be in your school until my girl passed IPO/IGP!
Best Recommend"
Virat Ching Reanglikitkul
"This is the most complete program for those who wants to train a dog. With sistematic theory classes and a powerful step-by-step sistem, everyone can master the IGP (IPO) and train a confident dog. I have no regrets for beeing an online student, you can review everything any time and the learning process became natural.!!!"
Tomas Bevilacqua
"Tobias's training has helped me become National Champion twice and number 5 at WUSV. First time I was introduced to this way of training my dog was already a bit educated. But we had a lot of problems with communication. Tobias helped me to become a better handler and then also the Results came. Now I have a young puppy and it is great to Get ideas, and help at the online academy. This makes my training so much more fun and easy!!"
Cathrine Stenmoe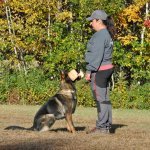 "I really appreciate the fact that all steps are there, and easily adaptable for each type of dog. the explanations are clear and videos to support the theory! and I also like the physio and fitness part with Anna . thank you both, you are a great team, from Jeany and Claude , Canada "
Jeany Huard
These are two examples of our training system
Start your 5 day free trial today!
Monthly Membership
Freee Trial For 5 days!
After that $60 per month
You can cancel anytime