Jany Böhm Triumphs at MČR IGP CMC 2023 and Secures Spot at FMBB 2024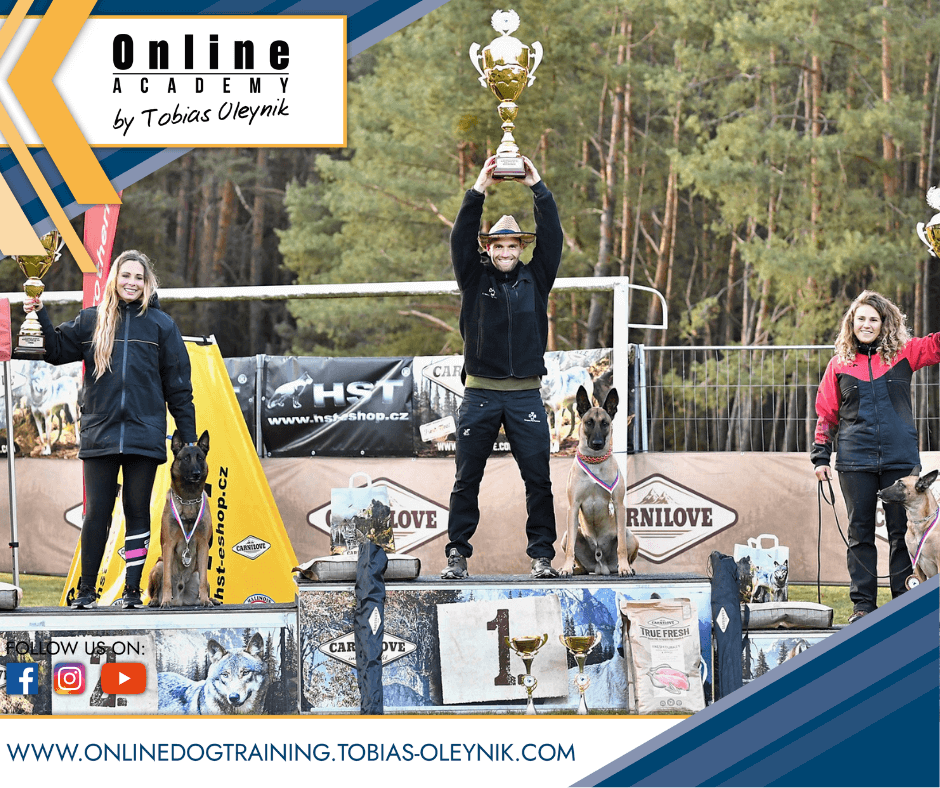 In a thrilling competition held in Vyhlášení, Czech Republic, Jany Böhm and his loyal companion, Rapy, emerged victorious at the MČR IGP CMC 2023. Their remarkable performance not only secured them the top spot but also earned them a coveted qualification for the prestigious FMBB 2024 event in Italy. The journey to victory was marked by outstanding tracking and exceptional obedience, leaving dog enthusiasts in awe.
Congratulations from the Online Dog Training Academy
The Online Dog Training Academy, a thriving community of dog lovers and training enthusiasts, was quick to extend their heartfelt congratulations to Jany Böhm and Rapy on their remarkable achievement. The victory serves as an inspiration to all members of the academy, motivating them to reach new heights in their training journeys.
Unlock the Secrets of Jany's Success – Online Courses
For those eager to learn more about Jany's exceptional training methods and his unique protection work philosophy, there's no better opportunity than now. Janys offers a range of online courses that provide valuable insights into his approach to dog training. Whether you're a novice looking to improve your bond with your furry friend or a seasoned trainer aiming for excellence, Jany's courses offer something for everyone.
To delve deeper into the world of Jany Böhm and discover the secrets behind his success, click the link below to explore his online courses: Link to Janys' Online Courses.